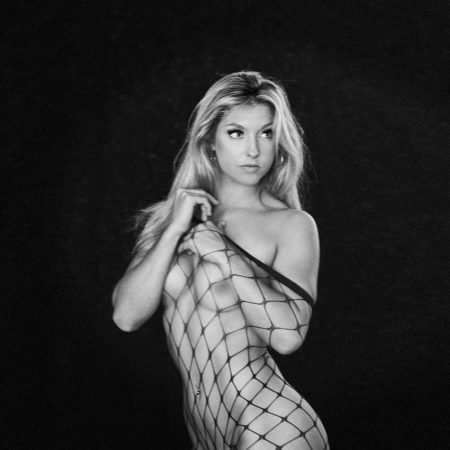 'LIZ STORY'
I needed to get something of my chest. Literally. In 2018 – just 2 years ago – my biggest wish came true. Boobs! Finally. After years of saving, I finally could have my long desired boobs by taking breast implants. However – last September – I had to say them goodbye since they have been removed again. Truly one of the toughest choices I've had to make in my life so far. Essential for my health though.
I am a passionate dancer, overly active person and absolute lover of life. During the lock-down, I realized I've been ignoring all my physical complaints that my breast implants gave me. Simply because the pursuit of a beauty ideal was more important for me than anything else.. Until I noticed during a poledance photoshoot that I just couldn't make the movements I should be able to make with my right arm. At home I cried in pain and fear. I simply couldn't deny it anymore. Ultimately I had the courage to take them out.
But before I did, I wanted to capture myself in that body. Not to desperately hold on to an aesthetically pleasing appearance, but to honor the body and soul that is strong enough to let go. Hans crossed my path on a remarkable way, let's just say it was Universe arranging it. Despite being a pole dancer, I am by nature quite uncomfortable with my own nudity. Oddly enough, I actually didn't feel naked at any point during the shoot.
For me it was an experience I will never forget and definitely contributed to my own process of acceptance. I can sincerely recommend Hans to anyone who is looking for a true professional, who can capture you with great respect in your most vulnerable form. While having a big laugh.